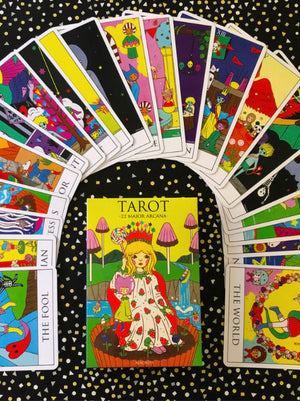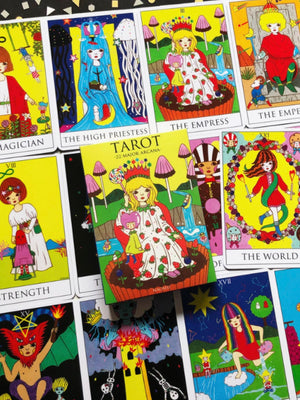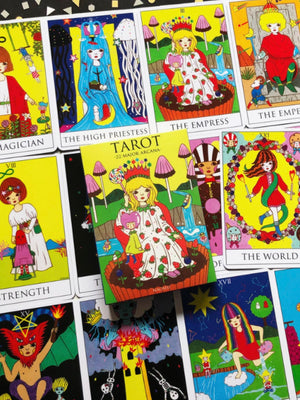 22 Major Arcana Tarot Deck
Whimsical tarot deck by Naoshi comes with 22 pieces of major arcana cards and card box. The cards are printed on 310 gsm glossy paper and is postcard size (100 x 148mm / 4"x 6" ). 
◆Major Arcana only This deck contains only the Major Arcana, which is 22 cards.