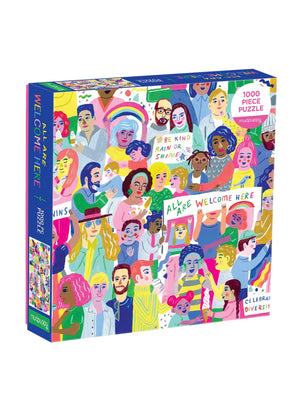 All Are Welcome Here Puzzle
1000 Piece Family Puzzle that reveals a colorful illustrated collage showcasing human diversity and acts of kindness. Ages 8-99.
This inspiring illustration includes positive mantras for living and inclusion such as "All are Welcome Here," "Be Kind Rain or Shine," "Celebrate Diversity," and more.
- Assembled puzzle measures: 27 x 20"