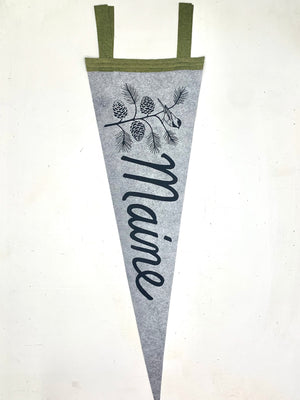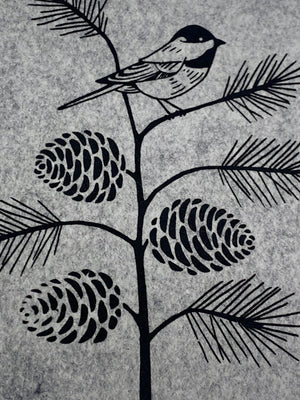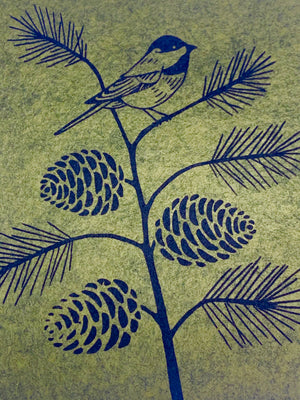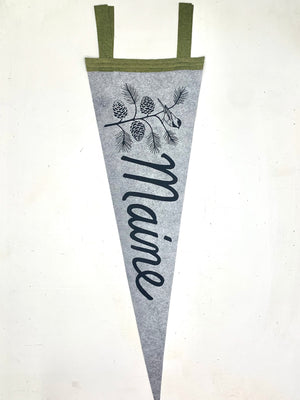 Maine Pinecone & Chickadee Pennant (Assorted Colors)
Cut, Printed and assembled in Portland, Maine by Quiet Tide Goods.

1 color Hand pulled screen printed pennant.
9x27inches in size. End flaps are 4.5inches long.
This pennant is made of 20% wool/80% Rayon. Made in USA. OK to iron on low setting.