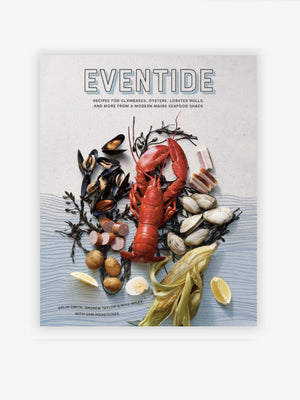 Eventide
"This book is destined to be well-used and well-loved."—Jenny Rosenstrach, 
New York Times 
bestselling author of 
Dinner: A Love Story
From one of the best restaurants in Maine comes a cookbook for easy entertaining and endless coastal-inspired cooking. Built on the pristine ingredients of southern Maine, including the world's best shellfish, Eventide restaurant is renowned for bringing this bounty to the table with a thoughtfully rooted yet experimental and improvisational style of cooking and hospitality. The result is modernized lobster shack and oyster bar fare with distinct additions from Maine's classic "down east" cooking style.