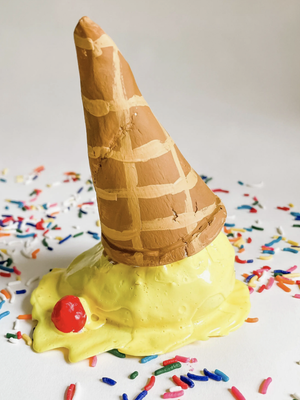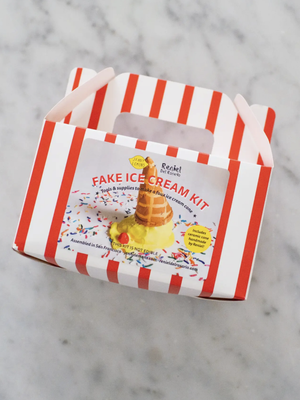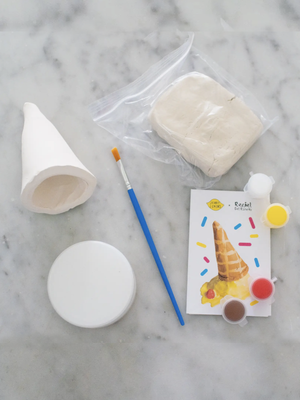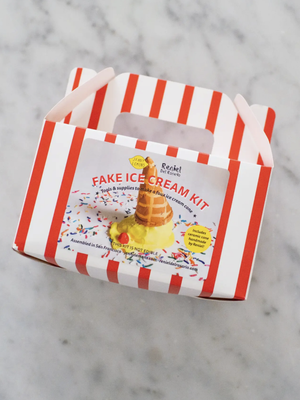 Fake Ice Cream Cone Kit
We've all experienced the odd sadness of melting ice cream in a summer of sweltering heat and sugary cravings. While sad, there's a kind of delight with the way ice cream melts, and this DIY Fake Ice Cream kit is here to play with that in mind.  Learn how to make a fake melted ice cream cone with this fun kit! You will learn how to make a messy, melting scoop of ice cream (and toppings if you wish) using clay, paint, and paint mediums, which help make the melting seem so natural and flowing. Using this kit can help you think about the beauty there is in something messy and crazy. The finished melting ice creams can be used for pranks or as a silly object whose company you can enjoy (especially since you made it!

NOTHING IN THIS KIT IS MEANT FOR CONSUMPTION!