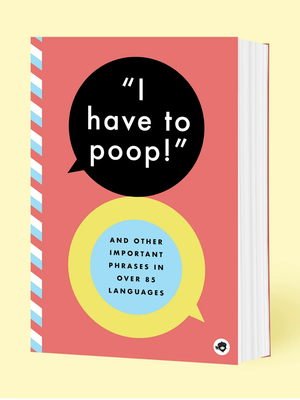 I Have to Poop! And Other Important Phrases in Over 85 Languages
I Have to Poop! is the hilarious book that gets you speaking over 85 languages like Spanish, Thai, Japanese, Punjabi, Swedish, and Luxembourgish (yep, that's a thing) with essential phrases like:
"Inconceivable!"
"Is that peg leg a rental?"
"I do not like green eggs and ham."
"I'm sure these screws aren't important."
"Fly, you fools!"
and many more.
A delicious introduction to the world's most common (and uncommon) languages, I Have to Poop! delivers smarts and fun for hours on end—no toilet paper required!