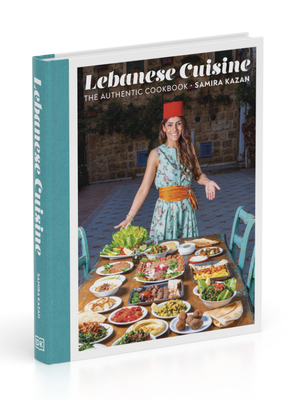 Lebanese Cuisine: The Authentic Cookbook
Whole grains, fruits, vegetables, chickpeas, garlic, parsley, olive oil, lemons, fresh seafood, poultry, and lamb—with its abundance of healthful ingredients, Lebanese cuisine will leave you fully satisfied! If it suits you, find vegan or vegetarian adaptations for every recipe. Plus with helpful step-by-step photography for 
every recipe,

 
you will know exactly how to make all of these dishes right. 
 
Author and recipe developer 
Samira Kazan
 has put her whole heart into making sure you have the very best, complete recipe collection of her home country. Having grown up in a family of Lebanese restaurateurs, Samira knows what is the best of the best and what you'll love. She traveled throughout Lebanon, meeting with the top chefs that the cuisine has to offer, and now translates their recipes for you in 
Lebanese Cuisine: The Authentic Cookbook.