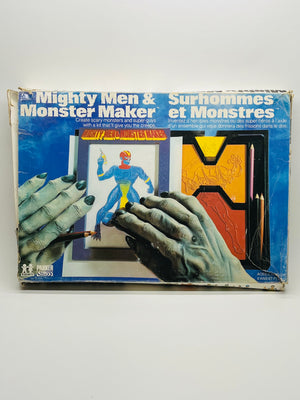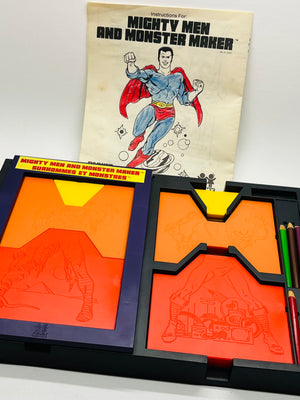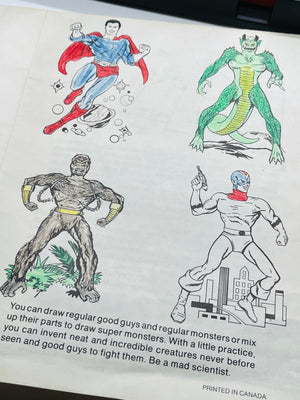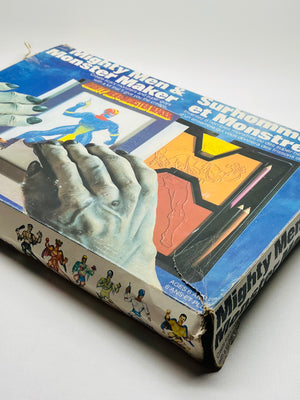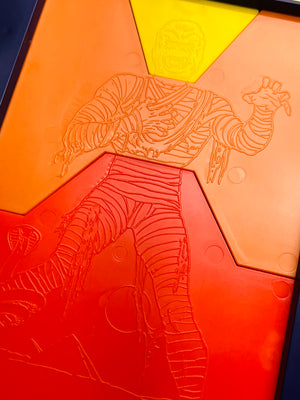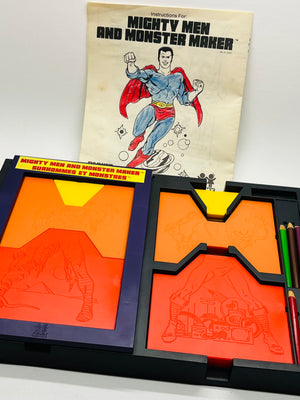 Mighty Men and Monster Maker Kit
Create scary monsters and super-guys with a kit that'll give you the creeps.
Awesome drawing kit from the 80's featuring your favorite monsters. 
Measures 10 x 14in. Box has a lot of wear and tear and some books have drawings in them but its an awesome kit!