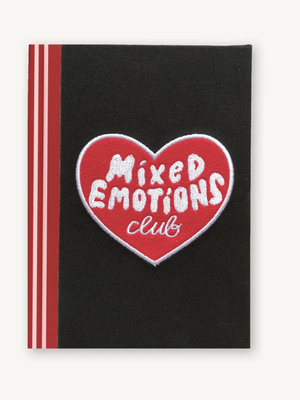 Mixed Emotions Club Journal
Are you feeling a mix of emotions—the good, the bad, and everything in between? Well, jot it all down in this journal from award-winning artist Tuesday Bassen.
Featuring a cloth-bound cover with a plush patch of Tuesday's signature Mixed Emotions Club heart, this journal is the perfect place to get in touch with your feelings. This journal includes lined pages, spot illustrations throughout—plus a surprise reveal on the back cover. For both new and long-time members of the Mixed Emotions Club.