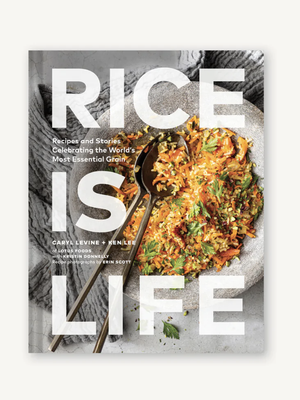 Rice Is Life
A love letter to the humble grain featuring 65 recipes for rice and all its glorious possibilities.
Rice is so much more than just a pantry staple. It's the foundation of cuisines across the world, a grain that sustains half the world's people, and the start of a delicious meal at home.
In RICE IS LIFE, rice visionaries and founders of Lotus Foods, Caryl Levine and Ken Lee, share 65 recipes that showcase the grain in easy-to-cook meals from around the world. From Arroz Con Pollo to Hainanese-Inspired Chicken and Rice, to Ramen "Carbonara" and Soba Noodles with Green Tea Broth and Smoked Salmon, this cookbook captures the diversity of flavors and helps transform simple, gluten-free pantry staples into flavorful and nourishing dishes.