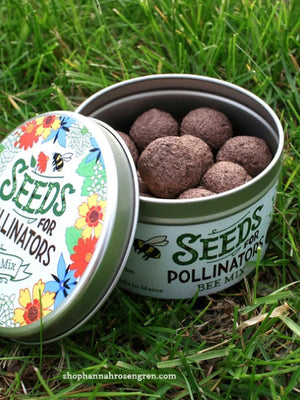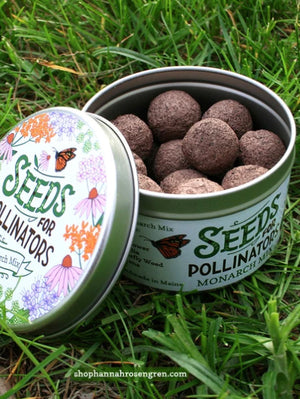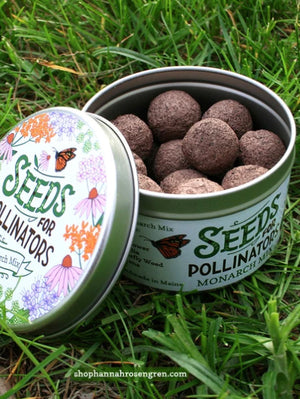 Seeds for Pollinators
Each tin of Seeds for Pollinators contains 20 seed bombs to throw & grow in your garden, yard or plant pot! 
Our Bee Mix includes: Alyssum, Borage, Catmint, Coreopsis, Lemon Balm & Tithonia.
Our Monarch Mix includes: Lovage, Coneflower, Phacelia, Butterfly Weed and Verbena. 
Each seed bomb is made of organic compost, clay and non-treated seeds.
Best used in full sun in spring or autumn. To store your seed bombs long-term, be sure to keep them in a cool, dry place.
Each tin measures 3.25" x 2.25".