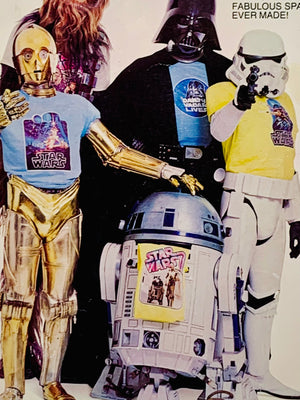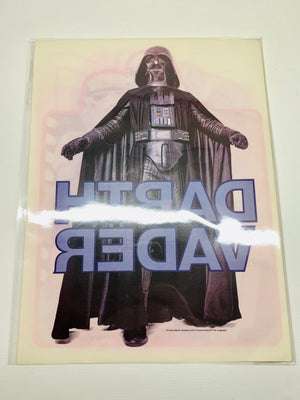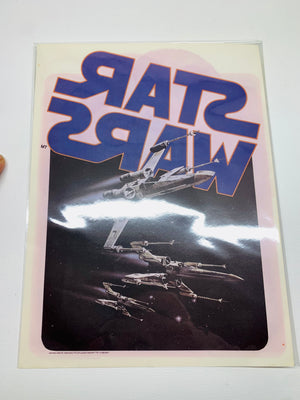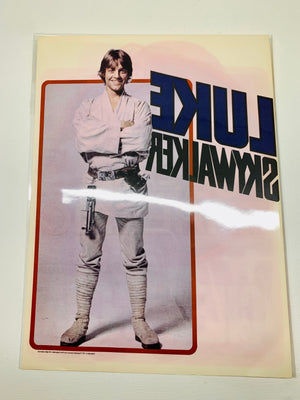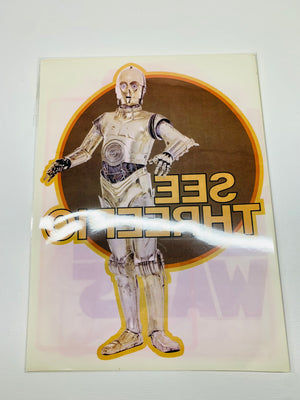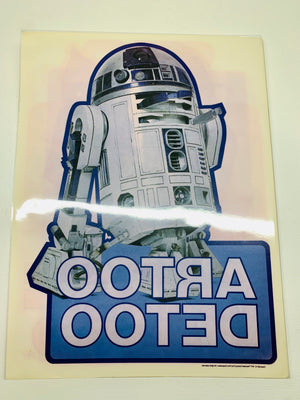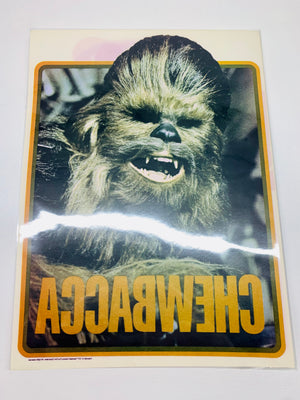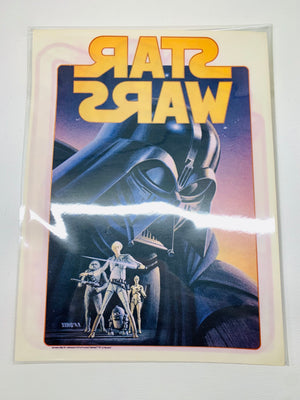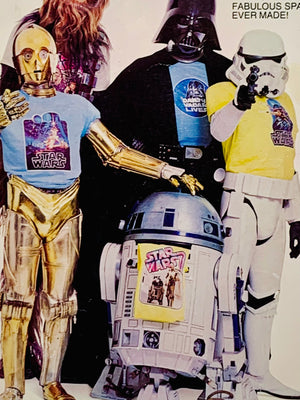 Space Battles! Vintage Iron Ons!
8.5" x 11" vintage Space Fights iron ons! Super cool. Sold separately. There's a slight purple haze around the image but if you cut it out right you would even notice. 


Instructions for Ironing-On Star Fights T-Shirt Transfers
1). Use a clean, pressed shirt. For best results apply to material made
of 100% polyester, or at least 65% polyester blend, or 100% nylon.
Cotton is not guaranteed to hold colors when washed
2). Put a piece of paper on the ironing board so colors from transfer will
not come off on ironing board.
3). Set iron between wool and cotton settings. Do not use steam.
4). Place shirt on ironing board and place iron-on transfer face down on
shirt. Fasten transfer in place at the corners with small pieces of
masking tape or pins. Do not use cellophane tape. Place tape on
white edges of transfer only.
5). Cover transfer with a piece of thin paper to protect iron from being
stained with color.
6). Press down hard on iron and move it back and forth across the
entire printed area for 30 seconds. Keep the iron moving. Be sure to
iron over the entire transfer area.
7). Allow to cool one minute. Carefully remove the transfer and paper.
Laundering Instructions: Wash and dry with other permanent press
clothes. Do not use bleach.