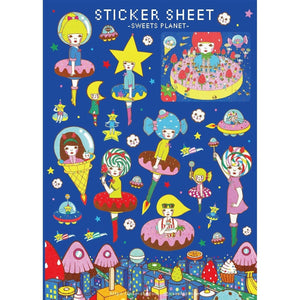 Sweets Planet Sticker Sheet
"Sweets Planet" sticker sheet are perfect for decorating your journal, binder, planner, scrapbook or laptop .
【Sheet Size】H7.0" × W5.0" (H17.8 × W12.7cm)
【Material】Waterproof / Glossy Vinyl
*The size shown is a rough dimension of the characters (stickers) .
*The colors on actual print may vary slightly from what you see on your computer monitor.